Your Legacy is Here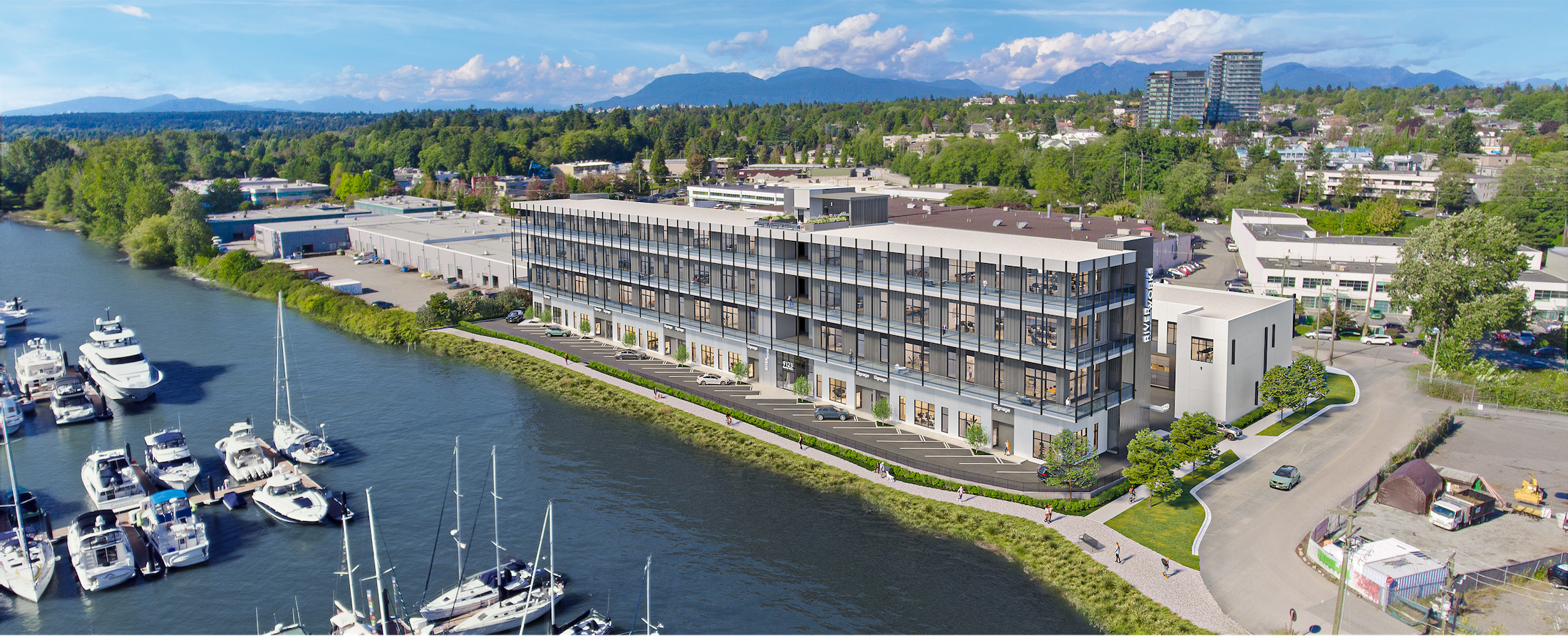 Form Meets Function
Strategically designed to meld flexible use of space, functional design and a modern flair that inspires team engagement, collaboration and productivity, Riverworks offers the perfect combination of office and industrial space highlighted by the natural animation of the waterfront.
Integrated waterfront walking path
Prime exposure to West 75th Avenue
Surface parking with EV outlets
Why Owning is an Intelligent
Business Decision
Build Equity
As you pay down your principal, your equity grows.
Invest for Growth
Property ownership means you have a long-term investment that can be leased
or sold.
Enjoy Financial Certainty
Fixed interest rates means you can lock in monthly payments and control your occupancy costs.
Realize Financial Advantages
Capital investments bring long-term value, operating and mortgage interest expenses can be written off, and capital cost allowances provide tax savings.